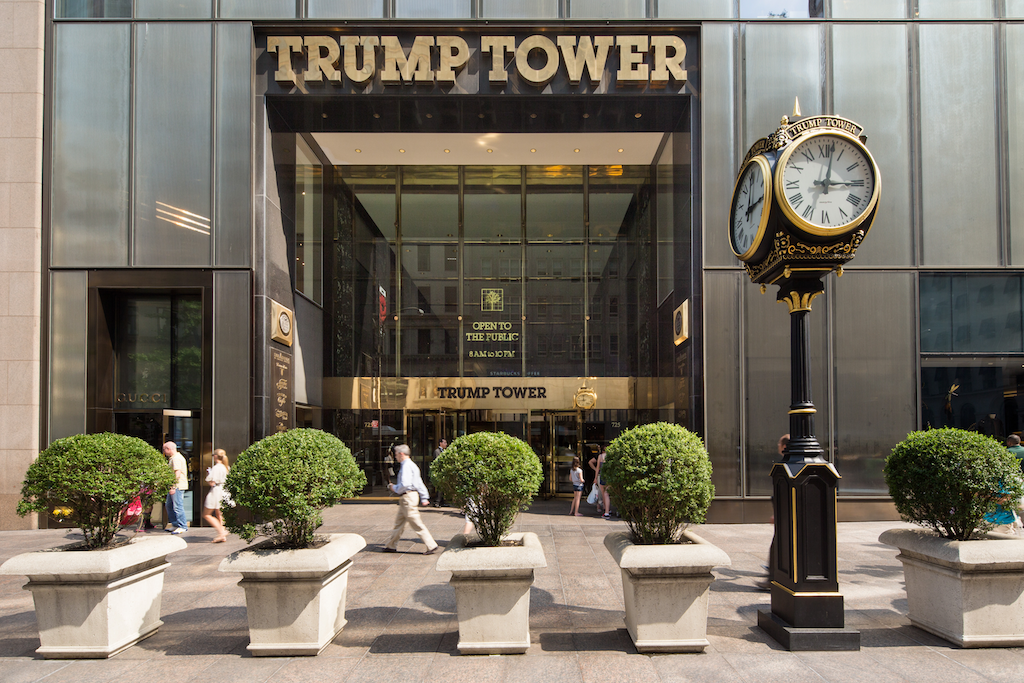 Welcome
ONE OF NEW YORKS MOST ICONIC BUILDINGS
---
Welcome to Trump Tower, one of the most beloved buildings in New York City and the crown jewel of The Trump Organization.
Trump Tower has always been very special to the Trump Family. Before purchasing the building in 1979 Donald Trump would pace up and down Fifth Avenue, looking at the eleven-story building that housed department store Bonwit Teller at the time, hoping for a day when it would be available for purchase.
When opened in 1984, Trump Tower was the first super-luxury condominium building and the most exclusive shopping destination in Manhattan. Since that time, Trump Tower has become much more than just another great deal, it is now one of the most famous properties anywhere in the world, and still holds great sentimental value to the entire Trump Family. Many of the most unforgettable moments within the history of the Trump Organization have occurred at Trump Tower.
The Trump Organization has worked hard to make Trump Tower a world-class destination that sets the luxury standard in New York City and beyond. New Yorkers and visitors alike are attracted to Trump Tower for its beauty, incredible location and its amazing story.