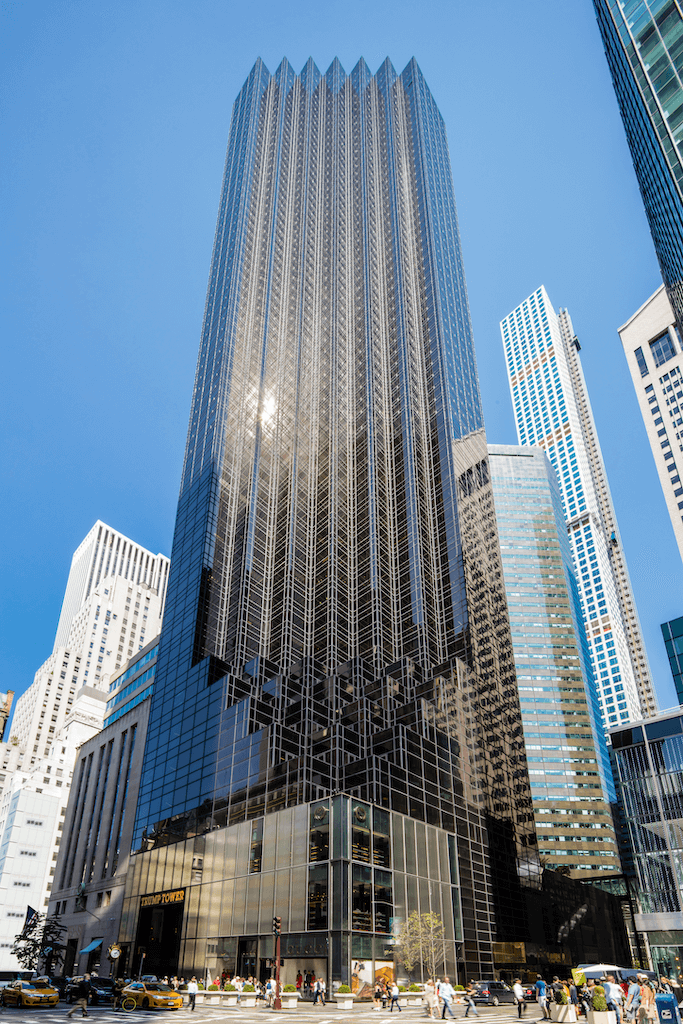 About
About Trump Tower
---
Trump Tower, located on New York City's prestigious Fifth Avenue, is a truly iconic New York destination. The 68-story mixed-use building, designed by prominent architect Der Scutt, houses some of New York's finest residential, commercial and retail spaces. The Trump Tower residential and commercial spaces offer sweeping, panoramic views of Fifth Avenue, Madison Avenue and nearby Central Park.
Shopping, Dining & More
---
Trump Tower is home to three distinct dining facilities: the renowned Trump Grill – an iconic fifth avenue lunch destination, Trump Café – ideal for casual breakfast and lunch fare and the elegantly appointed Trump Bar perfect for happy hour, social events and more.
Trump Tower is a world-class shopping destination for both locals and tourists, proudly home to the flagship Trump Store located on the garden level, Gucci and Tiffany & Co., which anchor each side of the tower along with Starbucks situated on the second level with sweeping views of the magnificent property. One of the most notable features of Trump Tower is the breath-taking, 60-foot waterfall embellishing the eastern wall of the building. The combination of its rich history, the luxury condominiums, world-class dining and high end retail have made Trump Tower a truly one-of-a-kind, unmatched destination in New York City.